Frequently Asked Questions About Life Coaching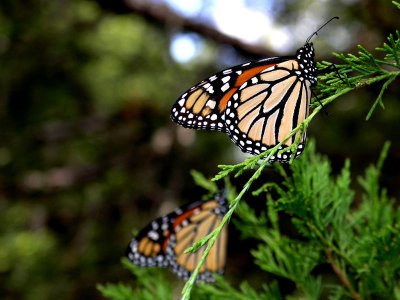 What is life coaching?
How can life coaching benefit me, and is it what I need to help me to move forwards?
What will my life coach ask of me?
What happens during a typical life coaching session?
What does life coaching cost?
I am keen to get started! What do I need to do next?


What is life coaching?
Coaching is a confidential and dynamic interaction with someone trained to understand you and your needs and inspire you to take whatever action is needed to get the results you really want in your personal or professional life. Through thought-provoking and stimulating conversations, the coaching process helps you to change, grow and develop your potential more quickly and easily than you might otherwise do on your own. It enables you to become more effective by encouraging you to identify and eliminate things that drain you and build up whatever brings out the best in you. Coaching should not be confused with therapy or counselling, as it's purpose is to focus your attention on taking action rather than on examining and understanding the past. It can address specific personal projects, professional or business success, or general conditions of your life you would like to change.
Your relationship with your coach is unique. Your coach is your champion, with no personal agenda other than your ongoing progress and ultimate success. She has complete confidence in your ability to achieve what you want with the right focus, support and encouragement, and will make sure that you have it, holding you accountable for the changes you commit to making. You can be as honest as you like with your coach, without fear of being judged or criticised, as she is on your side, calm, clear and objective. Her focus is on what is best for you, and she understands the challenge of change. She supports you in achieving your goals through clarifying questions, provocative conversations and empowering requests.
As human beings, we are psychologically programmed to resist change – it is a built-in survival tool. If things change too rapidly, it puts us and those around us under severe stress. This unconscious resistance can sabotage our best intentions, which is where the help of a dedicated coach can make all the difference.
How can life coaching benefit me, and is it what I need to help me to move forwards?


Are there aspects of your life/work that you are aware could be improved with the right support?

Do you have dreams or life ambitions that you would like support in achieving?

Do you feel stuck in some area of your life without knowing quite what to do next?

Is there something you have been thinking about doing, but find that you keep putting it off?
Knowing how to get started can be surprisingly difficult. So is getting around to it in our busy world. Life coaching is about closing that gap between thinking about doing something and actually doing it. To find out more about how coaching can benefit you personally, take a look at the section "Why hire a life coach?".

Life coaching can make a significant difference to your happiness and sense of fulfilment. You may not have paid much attention to this in the past, yet have an underlying feeling that there must be more to life than simply responding to the numerous demands made on you each day, paying the mortgage or struggling to balance home life with work pressures. By taking a holistic approach and helping you to consider every aspect of your life, your coach will support you in making changes that will have the most meaningful impact on you.

An important part of making progress is to take stock of where you are and what is really going on for you right now. This is an ongoing process, which helps you to develop your self-awareness, identify what needs to change and make decisions that are right for you.

To help you decide if life coaching is what you need, I suggest you look first at the coachability index. Then you might like to read through the list of important personal questions. Which ones resonate most with you? Pay particular attention to any that make you feel uncomfortable or resistant, as they may well be holding you back in some way! The life balance exercise will highlight areas you may unintentionally be neglecting which, if addressed, could make all the difference to how you feel, and you may also find the life coaching starter assignment I and life coaching starter assignment II helpful. All these exercises invite you to focus fully on yourself for a while, perhaps for the first time in your life. Have fun and play with the challenge!

What will my life coach ask of me?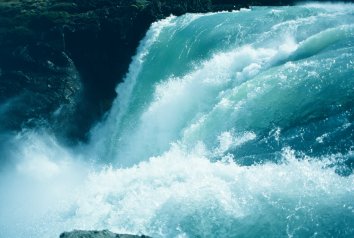 Progress often involves significant change, which most of us do not find that easy. As a life coach, I understand this well and will encourage, support and celebrate your successes rather than judge or criticise any setbacks you may have.
You may well discover things about yourself along the way that you have never explored before, and although you may sometimes find this challenging, the journey is well worth the effort once you begin to see the results it brings you. My role as your life coach is to stimulate and motivate you to achieve more than you would otherwise do on your own. To this end I will work with you on setting mutually agreed goals and will ask you to report back on your progress each time we talk. It is important that you apply yourself wholeheartedly to this, as the work you do between each session will determine your success.

Life coaching will work most effectively if we have good rapport and communicate effectively with each other, so I will ask you to let me know how you are feeling about the work we are doing together. In turn, if I notice a particular comment or tone in your voice, or if I sense that there is something that needs to be addressed, I will bring it to your attention so that we can discuss it. It is often the small pointers which offer a chance to resolve things or provide a valuable insight.

Although you will be able to set your own pace in moving forwards, I may sometimes encourage you to move out of your comfort zone, if I think it is necessary, giving you the support you need to set and meet more challenging objectives. Life coaching is a voyage of discovery that can lead you into uncharted territory. My role is to be there to help you find your way.


What happens during a typical life coaching session?

Coaching gets results through powerful, insightful and sometimes provocative questions and discussion which stimulate the client to think and act differently to achieve their goals. It is when you change your perceptions and your patterns that you discover new possibilities and opportunities that you were unaware of previously. A typical life coaching session outlines what is discussed during a typical session.
What does life coaching cost?

I offer a variety of different life coaching fee options to suit both your needs and your budget. Please note that in order for life coaching to make a real difference, clients should preferably commit to a minimum of two hours' coaching each month.


I am keen to get started! What do I need to do next?

Contact me to arrange an appointment, either face to face or by phone, to discuss what you would like support in achieving and to experience life coaching first hand. This initial session lasts an hour and costs £60.